Millions of animals die for the sake of fashion every year. We prefer to work with fabrics that don't bleed.
---
TAKE ANIMALS OUT OF THE EQUATION
Mechaly is all about design, fashion, the environment, social responsibility, excellence, inclusiveness, integrity, authenticity and, of course, being a voice for animals. The mission is to take animals out of the equation. Since inception in 2014, Mechaly has been committed to using cruelty free materials.
Mechaly was born out of the wish to blend social action with the love of fashion and style. We aim to address the obstacles and challenges facing cruelty against animals. Mechaly is inspired by people who lead busy lives and are looking for accessories that encompass style and comfort, while fulfilling a higher cause.
Express your distinct sense of style by wearing our exclusive vegan leather everyday handbags. Whether it's a wallet, crossbody, backpack or tote, you will have a look that is both edgy and fashion forward. Adored by our customers and celebrities alike, our handcrafted bijoux are a natural expression of elegance, subtle yet unique! Most of our jewelry is handmade in America. Our most popular jewelry pieces are our sterling silver finger bracelets, vegan leather necklaces, zirconia earrings and Swarovski pieces. We offer a cool selection of hats including one of a kind caps and stylish fedora hats with spikes. Our versatile fedora will make a dapper addition to your outerwear collection that's perfect for all seasons.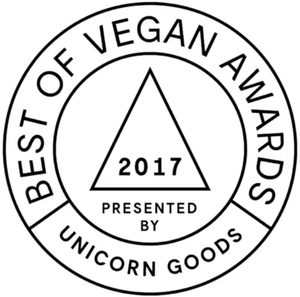 ---
Athletic Joggers for Women and Men
Our athletic joggers are made of materials that combine performance, comfort, and style making them the perfect joggers for your active lifestyle! Our stretch fabric is soft and smooth against your skin and keeps you warm. Our wear-anywhere relaxed fit joggers are designed for to be worn everyday making our joggers the perfect move-freely essential. Whether you're hitting the gym or the couch - we have just what you need, available in many colors too & they never go out of style!
As the name suggests, athletic joggers for men and women are made for activity. But that doesn't mean you're limited in what you do; quite the opposite. Joggers allow you to feel relaxed and accomplish even more! For women, we carry cotton joggers, leggings, fur-lined skinny sweatpants, yoga pants and shorts as well as hoodies. For men, we have different styles of lightweight fleece joggers, athletic shorts, pajama bottoms, and all your favorite style hoodies to fully outfit you in casualwear.
Our athletic joggers for men and women couldn't be easier to care for. Just toss them in the machine with the rest of your clothes. All styles are available in a range of colors to coordinate with everything in your closet. Sizes run from small to extra-large for a perfect fit. Our athletic joggers for men and women are budget-friendly. Buy them singly or save even more when you pick up an economical 3-pack. No outfit is complete without accessories. We carry crew socks, ankle socks, headbands, baseball caps, knit caps, gloves, neck gaiters, and bandanas so you're ready to tackle anything the day throws at you.
WE SHOULD LIVE COMFORTABLY!
That is our belief, therefore, we have dedicated our whole site to promoting the sale of products we love to wear everyday and believe you will too! Because you want to live your best life and move through it with ease, we offer comfortable, stylish athletic joggers for men and women. Although joggers are something of a newcomer on the fashion scene, they've taken the world by storm and there's no going back. Even before working from home became the norm, the popularity of joggers was already strong and its trajectory is only pointed skyward. Why you ask? Here's why:
Why You'll Love our Joggers
Joggers are the most comfortable thing to wear when you've got a lot to get done! For chores, walking the dog, shopping, taking the kids to the park and so many other activities, joggers carry you through your busy day with ease.
✅ Our Joggers are soft, cozy, trendy, and so much better than jeans.
✅ Our soft fabric feels amazing and stretches with your every move.
✅ Athletic Joggers look stylish while keeping you warm and comfy.
✅ Our wear-anywhere joggers are designed to be worn every day!
✅ Our Athletic Joggers are perfect for any casual-dress activity.
✅ Our joggers keep you warm while wicking away moisture.
✅ They're ideal for hitting the gym or vegging on the couch.
✅ Like jeans and Chuck Taylor's, joggers never go out of style.
✅ Unlike jeans, joggers won't pinch or crush you in sensitive areas.
✅ Rather than deal with fussy buttons & zippers, put on joggers & go.
✅ The relaxed style means your joggers will adapt to fit your body.
✅ Athleisure has taken the world by storm and it's here to stay!
Our joggers are great for all everyday activities whether that means work, school, a workout, or a gym session our athletic joggers will have you ready for whatever the day brings! Our sweatpants for are the ultimate work from home outfit. Get the matching hoodie top to make a matching set. Leaving the house? Our leggings are versatile and simple. No zipper, button fly to mess with. Just put them on and go. Dress them up or down. Same goes for our yoga pants. Yes, we also carry yoga pants because let's be real, they're awesome and because yogi's need pants too! Whether you go with one of the classic white, black, or grey's or decide to explore our assortment of colors - you'll find the color to match your style. Our mix packs are also a great choice for those looking for variety. A few mix packs and you're certain to always keep something clean to wear in your closet. 
---
Mechaly Vegan Leather Bags
• Versatile and durable, kind to animals and to the planet, our cruelty-free vegan leather bags are destined to become your new go-to for carrying your gear.
• Fun and functional, all your fans will want to know where you got your cool vegan leather bags.
• Need storage? Our vegan leather bags have you covered. Their clean lines and classic shapes will coordinate with everything in your wardrobe from jeans and joggers to sparkly gowns and jumpsuits.
• The Sydney tote has 2 compartments with an exterior pocket for quick access to essential like your phone, keys, and wallet, as well as a top zip so all your belongings are safe and secure.
• The Sydney measures 17" x 12" x 6", making it ideal for casual use, business, and travel.
• For those searching for a more modern style in vegan leather bags, consider the studded Holly tote in blue or black.
• In the market for an edgier look? We also offer a crossbody bag in classic black or red hot cherry. The crossbody bag measures 11" x 6" x 2" and comes with a detachable strap for your convenience.
• Crossbody bags look fantastic with everything from dresses to leggings. Dress them up or down.
• Our crossbody vegan leather bags come with a striking skull design, symbolizing fearlessness, power, and wisdom.
• Can't get enough of skulls? Check out our stylish Skully handbag.
• The Skully measures 13" x 9" x 5" and is available in black, white, and blue. It also comes with a hand strap and a shoulder strap so you always have options as to how you wear it.
• Use your Skully for errands or for a night out on the town. With its unique design, you're sure to turn heads.
• For those times when you only need the bare necessities, check out our skull handle wallet.
• If you dig the Skully, consider getting the full set including handbag, crossbody, and wallet so you always have the right size bag for your changing needs.
• A clutch is another must-have, and we carry a variety of styles and colors to suit every taste.
• Everyone needs a backpack. The Jamie in classic blue measures 13" x 13" x 8", has exterior pockets for easy access, adjustable straps, and its tasseled drawstring closure is perfect for everyday use and travel.
• For the minimalists out there, the Nancy double zipper wallet is for you.
• Measuring 8" x 4" x 2", the Nancy has 4 compartments, and 8 card holders and includes a detachable handle strap.
• Available in classic black, the Nancy looks sleek and professional, all while being animal-friendly.
• Make a statement without saying a word by picking up one of our unique slogan bags.
• Constructed of premium quality vegan leather, the inside of all our vegan leather handbags is lined with a substantial felt that is made to last a lifetime.
• We offer fast, free shipping and easy returns on all of our vegan leather bags.
• Vegan leather bags make great gifts!